Google Doodle celebrates Kannada author birth anniversary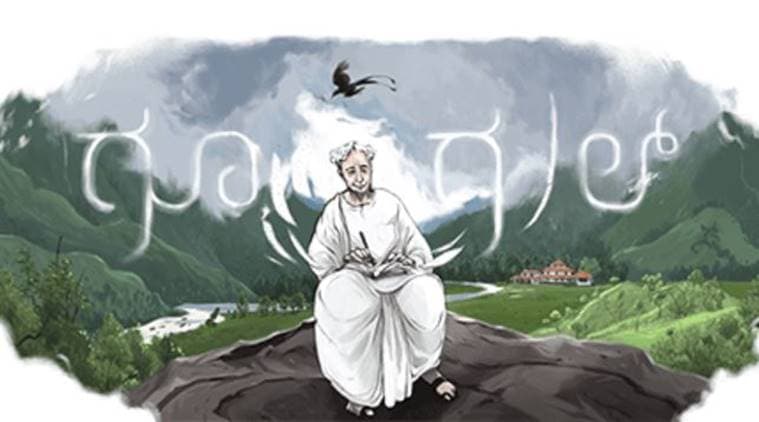 Google Doodle on Friday paid tribute to renowned Kannada poet and author Kuppali Venkatappa Puttappa, also popularly known as Kuvempu, on his 113th birth anniversary. Born in Shimoga district of Karnataka on this day in 1904, Kuvempu is considered one of the greatest Kannada writers of his time. He passed away in Mysore on November 11, 1994.
Most of his works are written in Kannada and he was a strong proponent of the language. He founded an organisation at the Mysore University to research the Kannada language which has been named after him as "Kuvempu Institute of Kannada Studies".
Kuvempu's writings reflected his resentment towards casteism, meaningless religious rituals. He was awarded the Jnanpith award for his version of the epic Ramayana called 'Sri Ramayana Darshanam'. His poems were a reflection of the wonders of nature around him.
Today's Google Doodle shows Kuvempu sitting on a rock surrounded by nature, while he is engrossed in writing.
source by:-indianexpress
Share: